It's the first week of Vegan Month, how are you all doing? I've been checking out more vegan offerings, see my original post here about veganism and why I think it's a worthwhile movement to contemplate. Veganism may sound extreme, but it really isn't. It's all about forward planning and doing your research on where to dine. Las Iguanas is one such restaurant, which has a dedicated vegetarian and vegan friendly menu, which of course meant that I had to check it out. I went along to Las Iguanas on Friar Gate, Derby, after also being cajoled by a friend to check out their fab vegan menu (see the recommendation in this blog here).
I know what you're thinking. Las Iguanas? A vegan menu? Really? Bear with me, I was as surprised as you are. I had never pegged an establishment that is more bar than restaurant, to think outside the box and cater for vegans. Mea culpa, more fool me. After being seated promptly in the cosily warm room (yes it was freezing, yes I was plastered to the radiator the kind waitress had put on for me), we ordered some drinks.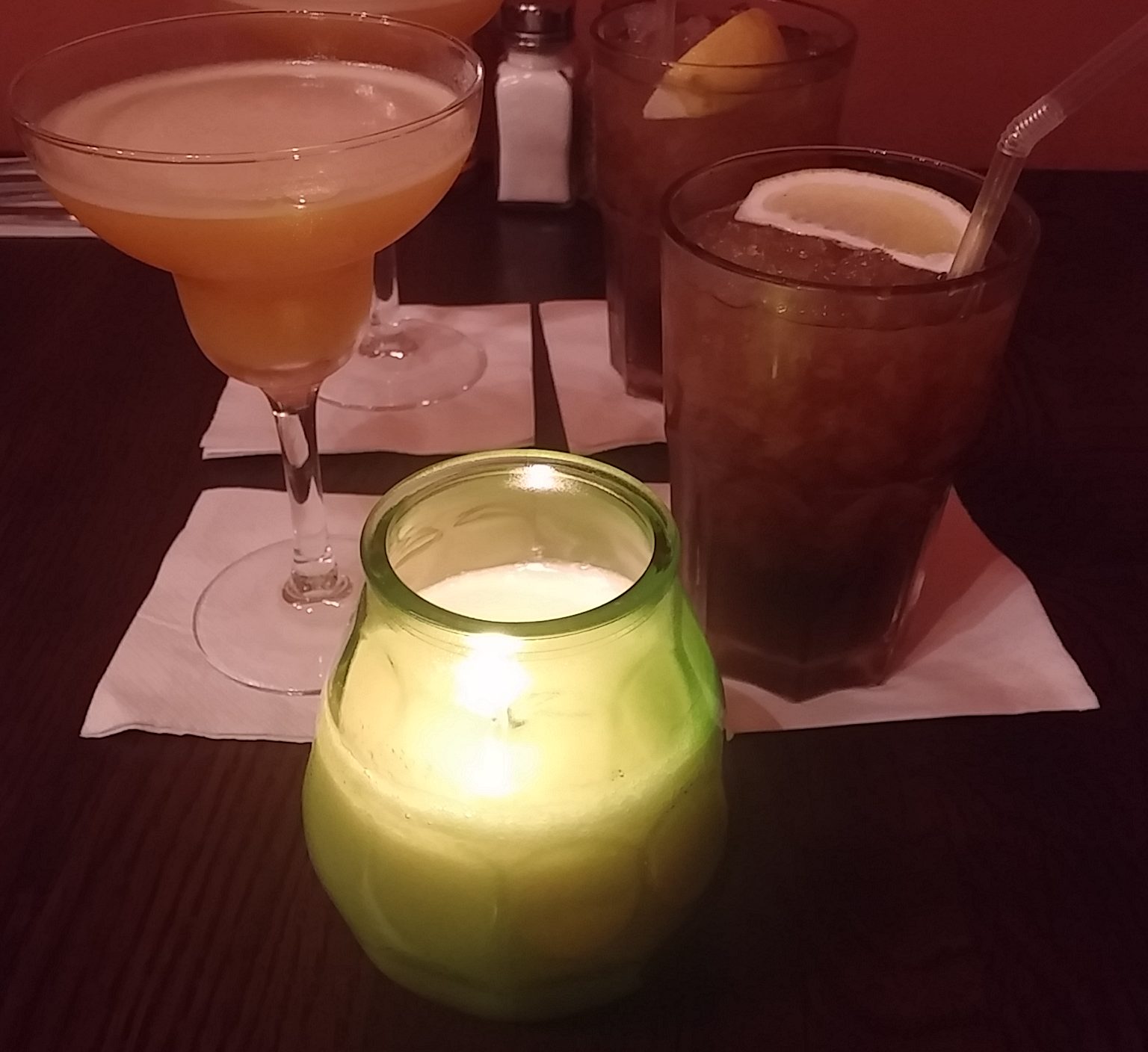 I had the pink passionfruit cocktail (Pink Pigeon vanilla rum, apricot liqueur, Funkin passion fruit purée, vanilla sugar, pineapple juice). The addition of the delicately spiced rum gave this cocktail real depth, whilst the apricot and vanilla beats gave it frangipane undertones. My dining partner had the Long Island iced tea (vodka, Havana Club Especial rum, Beefeater gin, Olmeca tequila, triple sec, Coke), which he said delivered the rum and gin hit well.
We were soon handed two menus; vegan and non-vegan. As I cast a wary eye over the vegan menu, I was struck by the fact that it was actually very good and diverse too.
After handing back the non-vegan menu, we commenced to order from the vegan listing. We kicked off with a vegan taco plank to share (grilled soft corn flour tortillas topped with squash, aioli, pink pickled onions, crispy onion, chilli, taco slaw).
Warm half-moon tortillas were the light base piled high with gooey butternut squash. The mildly nutty flesh was marinated in a tangy sauce with a delicious zingy kick, augmented by the slivers of pretty pink onion. If this was vegan food, then I'd turn in a heartbeat.
For main, I had the vegan moqueca de palmitos (butternut squash, palm hearts, spinach, coconut curry, charred red peppers). The coconut curry was served with spring onion rice, the setup reminiscent of a Thai curry. It was garlicky, slightly spicy, wonderfully creamy and altogether, very, very good. The accompaniment of pico de gallo was refreshing and piquant; I found it lovely when mixed in with spring onion rice. The curry I could have happily devoured all evening and not gotten bored, in fact, I'm still dreaming about it as we speak. I may just HAVE to pop into town tomorrow for my moqueca de palmitos curry fix.
My dining partner loved his vegan fiesta ensalada (roasted butternut squash, mixed leaves, oven-dried tomatoes, avocado, poppy-seed dressing, charred corn, roquito peppers). I swiped a forkful (fine, two forkfuls) and thought it very tasty too. I especially loved the chargrilled corn, whilst the roquito peppers were a heavenly revelation delivering a Tom Thumb zingy kick.
My vegan dining experience has been extremely positive. It's always a good sign when you're thinking of your dish a few days after having eaten it. I have dined before at Las Iguanas and thought the food was nothing to write home about. Having been again, I can say, hand on heart, their vegan offerings are well worth checking out. Dear Team Las Iguanas, I will be back.
Star Rating 1-10 (1: "I'd rather eat my own shoe, I hated it that much" – 10: "I'd pillage for a meal here".)
Food: 8
Value for money: 8
Ambience: 7.5
Rate or Slate?
Rate Address: 21-23 Friar Gate, Derby DE1 1BX
Tel: 01332 297515
Website: www.iguanas.co.uk